Our training at Peacock Bridge is probably the most boring dog training you will ever see. We've simplified it over the years to make it easy for both you and your dog. We teach your dog a lot of different things while here but the main emphasis of our training is on two basic commands which makes it easy for you and your dog to learn. Our main focus is on the off leash come and the down stay. We choose to emphasize these commands for the simple reason that if you saw three dogs running across a field chasing a deer and from 50 yards away, one of the dog's owners yelled "Come" and his dog immediately turned away from the other running dogs and the deer and came running right back; would you need to know anything else about that dog's relationship with his owner? Or if you saw a dog put on a "Down Stay" in the middle of a picnic surrounded by kids and other dogs and the dog laid there effortlessly for half an hour; would you need to know anything else about that dog?
What you are seeing in both of the above examples is a demonstration of a dog with a solid foundation of respect for his owner. You intuitively know that there is no way a dog with that level of respect will pull his owner down the street on a leash or sneak out to the kitchen and pee on the floor or steal food from the table. A few simple exercises like the come or down command performed at a very high degree of difficulty demonstrate perfect respect and respect is the key to solving your dog's behavior problems almost regardless of what they are. Every dog we train here at Peacock Bridge will come when called and lie down and stay regardless of the temptation.
We call it Foundation Training. Once we have your dog's foundation complete, addressing the problems that brought you to the dog trainer become much easier to address. Respectful dogs (and children) simply follow the rules!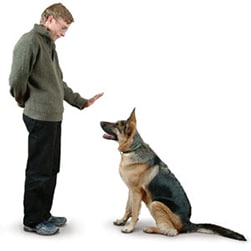 On Leash, we teach all of the following:
Sit, Down, Come
Walk on loose leash
Stay – 2 hour duration
Distraction Proofing
Elimination of Simple Behavior Problems
*Although Level I is an on leash program, it also includes off leash control in familiar, confined areas such as in your home or fenced yard.
Level II
Advanced Obedience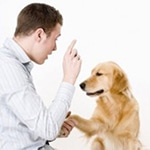 Off Leash, we teach all of the following:
Sit, Down, Come
Walk on loose leash
Walk with no leash
Stay – 2 hour duration
Advanced Distraction Proofing
Elimination of Complex Behavior Problems
*This is the ultimate in obedience control for your dog. Regardless of distance or distraction, if your dog can hear you, your dog will obey instantly, happily, and on the first command.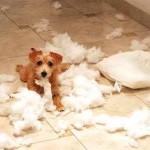 The perfect program for puppies 8 weeks and older.
Supervised socialization and conditioning exercises are essential to raising a highly social, well balanced, and temperamentally sound adult dog. Our Puppy Program will help prevent unwanted behavior and lay the foundation for future obedience training.
Our Puppy Program has four goals . . . .
House training
Standing Rules: no chewing, jumping, rough play, etc.
Establish your leadership based on respect, not fear
Come when called. The most important command your dog should know.
Private, one on one, classes are available in our facility. We offer morning, afternoon, and evening appointments 7 days a week for your convenience.
The fastest, most effective training is through one of our inboard training programs.
Dog training is about 60% dog training and 40% owner training. With inboard training, You leave the 60% to us and the 40% will be easy for you.
Your dog comes and stays with us for 2 weeks.
We train your dog for you while he is here.
After the completion of your dog's 2 week training here we do a 2 hour private take home lesson with you and your family to teach you what you need to know. You will see an enormous improvement in your dog's behavior when you first take your dog home but you will need to do a little practice with your dog the first few days at home so it sticks.
Typically we do 1 more lesson with you a week later after the take home lesson. That's usually all it takes but we will do as many follow-up lessons as necessary until you are completely satisfied with the results.
For our out of town clients, follow-up lessons are condensed to reduce travel.
"Teddy, our speckle-tongued Golden Retriever puppy was a little more energetic than we expected.  He was always wagging, always happy, but too high energy, high anxiety for us to train him on our own. Thank goodness for Peacock Bridge Kennels.  The two week boarding and training session for him/us was priceless.  Ted came home a changed man.  He respects us, follows commands as taught, and is a true pleasure to live with now.  We even go so far as to show off his skills to friends.  EVERYTHING promised was delivered.  The investment in a relationship that will grow over the next 10+ years is certainly worth it!
A big reason we chose Peacock Bridge was their Board and Train program. Trying to attend regular classes for 10 weeks in a row and follow through with practice in between classes is often a strain on an already too busy life.  To be able to pick up Ted, with him already knowing his part, made the entire process a perfect fit for our lives. I truly cannot say enough about Peacock Bridge Kennels."
Serving Berks and surrounding Counties since 1982
A WELL BEHAVED DOG IS ONLY ONE CALL AWAY
Contact us for your FREE Consultation and Evaluation!