Prior to my visit with Andy at Peacock Bridge Kennel, Jacob's behavior created an atmosphere of fear in my home so bad that my youngest daughter would quickly run up to her room to avoid a run in with Jacob. He would chase after her and growl. He didn't listen to any of our commands. He pulled the leash on walks and would lunge at strangers and bike riders on the trails. We couldn't have company over because Jacob would lunge towards and growl at strangers coming into the house. We rescued Jacob and as first time dog owners I know I bit off more than I could chew and our quality of life was suffering. Scheduling a consult with Andy at Peacock Bridge Kennels was a last resort for me and my girls.
During our consult, Andy observed Jacob and said that while he will not be 100% obedient, he could get Jacob to a manageable state. And that is exactly what he did!!
Today, I still have to watch Jacob with strangers but Jacob listens to my commands. My youngest daughter doesn't have to run upstairs in fear anymore. She interacts with Jacob very well. He is an obedient dog at home. I am able to walk him at Blue Marsh off leash – but with a muzzle to protect him – without incident. Our quality of life has changed very drastically all thanks to the training Jacob received at Peacock Bridge Kennels.
They know what they are doing and the staff is great!! The service was excellent, they were able to accommodate my work schedule and when I left Jacob I felt he was in good hands because the staff created a warm and friendly environment.
Thank you,
Rosalie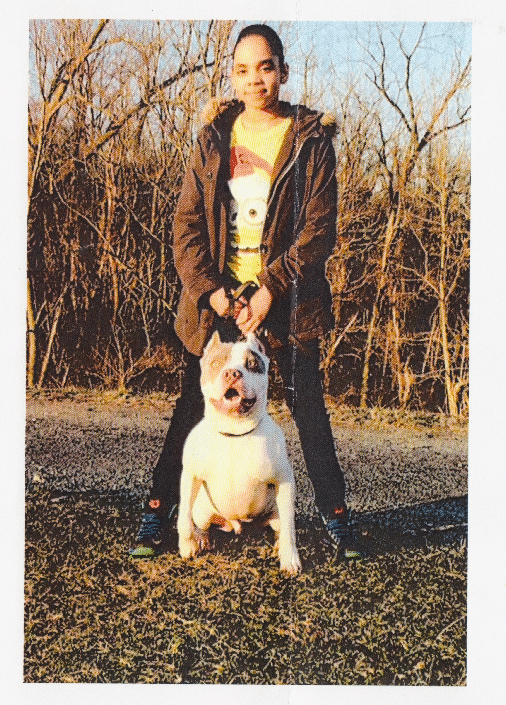 Jacob and my youngest daughter Gigi, Gigi used to run from Jacob!